Uncategorized
0
This week's newsletter features some of the educational "play revolutionaries" who will be presenting at PTW '16.

STEM subjects (Science, Technology, Engineering and Math) might seem like a foreign land for play and performance. Not so for the members of the panel, "The Power of Building Community Performance in STEM." Organized by Raquell Holmes, a cell biologist who founded and directs improvscience, the panelists include: Carlos Castillo-Chavez, the Director of STEM Programs for 
Underrepresented Minorities at Arizona State University; Roscoe Giles, professor in the Department of Electrical and Computer Engineering at Boston University; and grassroots educator, community activist and co-founder of the All Stars Project, Lenora Fulani. They will share their work opening spaces for youth and adults in poor communities to participate in the performance of science.

Jonas Froberg, the artistic director of Theatre Spira in Goteborg, Sweden and author of How to Inspire Kids Who Hate School, will share the performance techniques he has used with students who have been bullied and have a low trust of teachers to help them reengage with learning.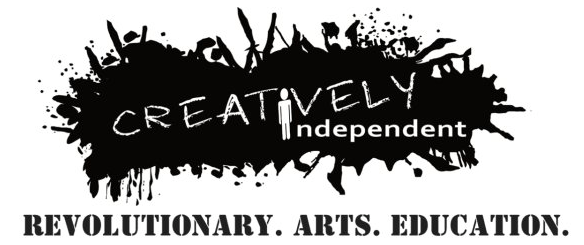 Jess Pillmore, co-founder and artistic director of Creatively Independent based in Austinville, Virginia, USA, presents "Ensemble Devising: Art Education's Secret Weapon." The session grows out of her 20 years of experience devising theatre with students from pre-kindergarten to graduate school to engage creatively with their school's curriculum.
Esben Wilstrup is the co-founder of Efterskolen Epos, a boarding school in 
Augustenborg, Denmark now entering its second year. At this school, students ages 15-17 learn the state's mandatory curriculum entirely through storytelling, play, adaptive computer programs and role-playing games. In his session, "Help Us Change the School System," Esben will ask participants to come up with creative responses to the hard questions and dilemmas raised in bringing this performance-based school into existence and explore how to leverage the work at Efterskolen Epos to change the larger educational system, both in Denmark and other nations.
Angela Ortega, a music educator with the New York City Department of Education, will lead "Musicking, Translanguaging and the Third Space," where participants will look at how the music classroom can serve as an environment that facilitates social and academic literacies for bilingual students.
Russell Cross
, a teacher educator at the University of Melbourne in Australia, and 
Gwen Lowenheim
, a faculty member of the 
East Side Institute for Group and Short Term Psychotherapy
 and adult second language educator in New York City, pair up to lead "Magic Yet Mundane: The Social Creativity of Language" — a workshop in which participants will play with performance tools that are being used to help in learning a new language.
"(Re) creating Learning and Development in Higher Education with Play, Performance and Improv" showcases the work of innovative scholar/educators who work to turn their classrooms and seminars into performance spaces. The presenters, from different countries and academic disciplines, are: Marleah Blom, from Concordia University of Montréal, Québec, Canada; Celiane Camargo-Borges from the NHTV Breda University of Applied Sciences in

Breda, the Netherlands; Carrie Lobmanof Rutgers University in New Brunswick, New Jersey, USA; Jim Martinez from the New York Institute of Technology in New York City, USA; and Tony Peronefrom the University Washington, in Tacoma, Washington, USA.

Saliha Bava from Mercy College in Dobbs Ferry, New York, USA will explore related territory in "Play-Oriented Pedagogy: A Pathway to Student Engagement," an interactive workshop that explores the value of improvisation in teaching and learning in higher education.
Performing the World 2016
 is less than a month away. To be a part of this unique conference, register now by going to 
www.performingtheworld.org
. Check out the session schedule and presenters' bios.